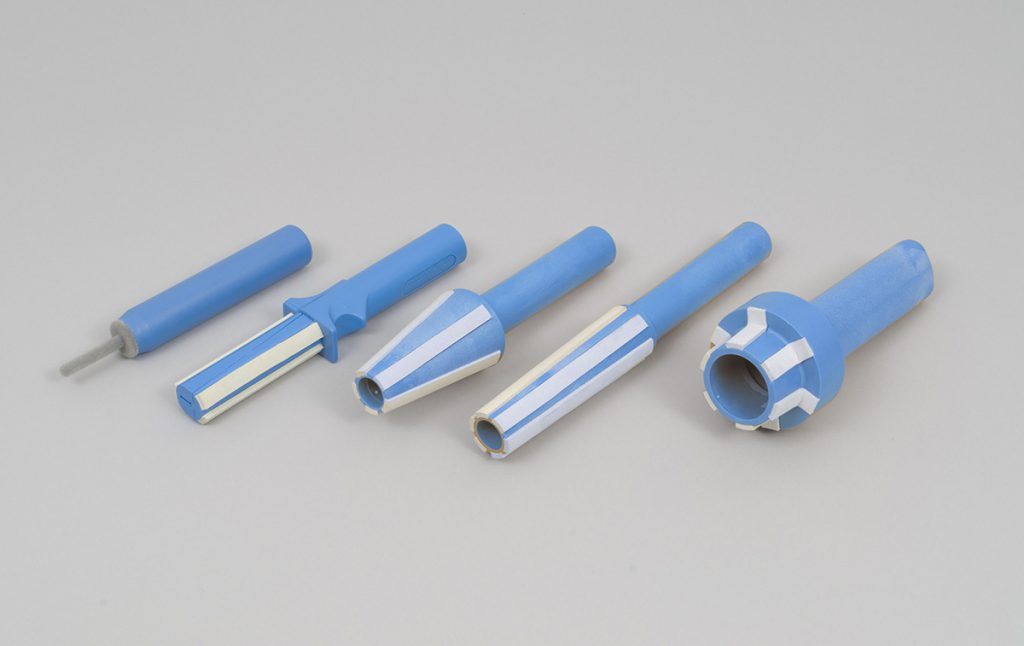 NETZSAVE offers the following cleaning elements as rotary wipers for cleaning tool adapters and sleeves on machine tools, tool setting machines and balancing stations:
There are various  sizes, forms and versions available in the product range. We can develop and implement custom-made versions for you.
We would be happy to assist in the development of new tool adapters with regard to professional cleaning elements.
Product characteristics / Advantages
Body made from polystyrene (PS)
Cleaning strips made of fleece